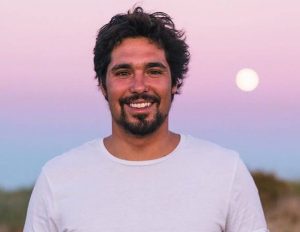 He is 26 years old, a natural athlete from Costa da Caparica and one of the most talented surfers in Portugal.
Francisco Alves was national champion in the U18 national championship at Pro Junior. Most recently, he participated in the Perfect Chapter (3rd in 2013), Peniche CT (twice wildcard) and even in the "invitational" Padang Padang Cup.
For some years he also wore the skin of "free surfer" and pursued the best waves, in Portugal and in the World.
Tuition/Training
4x month – €100
8x month – €150
Private classes
1st Person – €60
2nd Persons – €50
3rd Persons – €40
A little history of Surfing Life Club…
In 2004, João Diogo established, on the beach of Matosinhos, the Surfing Life Club, in a safe place on the beach, next to the Atlantic Ocean.
Providing a unique program in the north of Portugal, combining sport, entertainment and fun, it runs regular classes every day of the year with fixed instructors, surf shops with technical advice, surf safaris, surf camps, classes in schools and colleges, events with companies and social projects with weekly support.
We have schools in Porto and Maceda, for different levels of evolution, providing not only the introduction to surfing, but also more advanced classes with professional surf teachers.
Starting at the beginning…
1994 – Aterro Beach, Leça da Palmeira, Porto – JD created the first surf school in Porto, with his friends Silvério Canto Moniz and Henrique Marinho Leite. Mike Davis boards colored the beach with some dedicated enthusiasts and students. "Today I am proud to still go out to sea with some students, to share the good moments provided by surfing" JD.
1995 – MOBILE SCHOOL – After a trip around the world, in which João Diogo surfed in some of the most influential surf spots (Australia and Hawaii), JD created the first mobile surf school in Portugal. "First I went to the beaches of Espinho, where I did two days of classes. Then I went to Matosinhos for two more days, with the support of the Youth Institute. Finally, another two days in Moledo do Minho: my van was my house, with only a dozen boards and wetsuits" JD.
1995 – 2004 – JD trained several athletes, such as the national champion João Guedes and also big names in Portugal, such as Peste, Pumas, Sofia Valente and others.
2004-2007 – In order to encourage sporting habits in a dignified way, we have created a place with better conditions. We can receive daily information about participants on the Internet, and we also have more information magazines, a library, a shop with equipment specialists and technical support. We have facilities such as water, different types of planks and suits, theoretical structure among others.
2005 – New wave of surf in Australia and creation of "Surf Educa". Start of the project with special education students with mental disabilities, in partnership with APPACDM.
2008 – We signed a contract with Sumol and became a Sumol Surf School, the only one in the north.
2009 – Opening of the new facilities on Matosinhos beach. Now we have more comfort, offering our students locker rooms, hot baths, classrooms, facilities to watch videos of classes, presentations, repair workshops and birthday parties.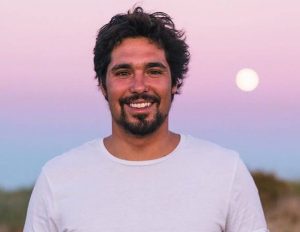 Tem 26 anos, atleta natural da Costa da Caparica, um dos surfistas mais talentosos que Portugal alguma vez já viu e que, embora dispense apresentações no panorama nacional e internacional, achamos que todos vocês já sabem de quem falamos… Francisco Alves.
Fazemos questão de relembrar que foi nas camadas jovens que começou a dar nas vistas. Foi campeão nacional em Sub-18 ebicampeão nacional no Pro Junior. Mais recentemente participou no Capítulo Perfeito (foi 3.º em 2013), no CT de Peniche (duas vezes na condição de wildcard) e até no "invitational" Padang Padang Cup.
Durante alguns anos vestiu também a pele de "free surfer" e perseguiu as melhores ondas, em Portugal e no Mundo.
Mensalidades/Treinos
4x mês- 100€
8x mês- 150€
Aulas privadas
1º  Pessoa- 60€
2º Pessoas- 50€
3º Pessoas- 40€
Um pouco da história Surfing Life Club…
Em 2004, João Diogo criou na praia de Matosinhos, a escola Surfing Life Club, na praia junto ao Oceano Atlântico.
Fornecendo um programa único no norte de Portugal juntando desporto, entretenimento e diversão.
Dirige aulas todos os dias do ano, com instrutores fixos, lojas de surf com assessoria técnica, surf safaris, surf camps, aulas em escolas e colégios, eventos com empresas e projetos sociais com suporte semanal.
Temos escolas no Porto, Moledo e Maceda, para diferentes níveis de evolução, fornecendo não só a iniciação ao surf, mas também aulas mais avançadas com professores profissionais de surf.
Começando pelo início..
1994 – Aterro Beach, Leça da Palmeira, Porto – JD criou a primeira escola de surf no Porto, com os seus amigos Silvério Canto Moniz e Henrique Marinho Leite. As pranchas Mike Davis deram cor à praia com alguns entusiastas e estudantes dedicados. "Hoje tenho orgulho de ainda ir ao mar com alguns alunos, para compartilhar os bons momentos proporcionados pelo surf" JD.
1995 – ESCOLA MÓVEL – Depois de uma viagem pelo mundo, na qual João Diogo surfou em alguns dos lugares de surf mais influentes (Austrália e Havaí), JD criou a primeira escola de surf móvel de Portugal. "Primeiro fui às praias de Espinho, onde fiz dois dias de aulas. Depois fui para Matosinhos, por mais dois dias, com o apoio do Instituto da Juventude. Finalmente, mais dois dias em Moledo do Minho: a minha carrinha era a minha casa, com apenas uma dúzia de pranchas e factos de mergulho" JD.
1995 – 2004 – JD treinou vários atletas, como o campeão nacional João Guedes e também grandes nomes em Portugal, como Peste, Pumas, Sofia Valente e outros.
2004-2007 – Com o objetivo de incentivar hábitos desportivos, de uma forma digna, criamos um lugar com melhores condições. Podemos receber informações diárias sobre os participantes na Internet, e também temos mais revistas de informação, uma biblioteca, uma loja com especialistas em equipamentos e suporte técnico. Temos instalações tais como água, diferentes tipos de pranchas e fatos, estrutura teórica entre outros.
2005 – Nova etapa de surf na Austrália e criação do "Surf Educa". Início do projeto com estudantes de educação especial, com deficiência mental, em parceria com APPACDM.
2008 – Assinamos contrato com a Sumol e tornamo-nos uma Escola de Surf Sumol, a única no norte.
2009 – Abertura das novas instalações na praia de Matosinhos. Agora temos mais conforto, oferecendo aos nossos alunos vestiários, banhos quentes, salas de aula, instalações para ver vídeos das aulas, apresentações, workshops de reparação e moldagem de pranchas de surf e festas de aniversário.